Friendly, Fast & Fair! Easton Hardware - Since 1939, We're Still Here & We Still Care!
Flooring
Stop by and visit the Easton Hardware & Floor Covering's showroom in downtown Easton, MD where you can choose from literally hundreds of flooring choices for your home or business. You can always rest assured that the friendly staff in our flooring department will be there to help you find exactly what you are looking for without any "big city" pressure to buy until you are completely ready and comfortable with the flooring of your choice.
Easton Hardware & Floor Covering also offers professional installation in a fast, friendly and timely manner that won't keep you waiting and wanting for weeks on end.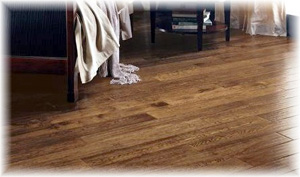 Take a look at some of the dozens of choices in flooring you will find when visiting our showroom in downtown Easton, MD.
We Carry Name Brand Products from:
Armstrong®
Mannington®
Congoleum®
Duraceramic®
Mohawk®
Beaulieu®
Shaw®
Bliss®
Smart Strand®
We Offer Top Quality Flooring Materials:
Natural Wood
Hardwood
Parquet Floors
Textured Wood Laminates
Smooth Wood Laminates
Sheet Vinyl
Vinyl Tile
Duraceramic® Tile
Specialty Flooring
Choose from a wide selection of Carpeting Styles:
Cut Pile
Saxony
Textured Saxonies
Velvet Plush
Frieze
Cut & Loop Pile
Level Loop Pile
Multi Level Loop Pile
Berber
Plus a Full Line of Floor Finishing Products:
Minwax®
Varnishes
Floor Waxes
Polyurethane
Rust-oleum®
Paints
Coatings
Murphy's® Wood Soap
& Much More!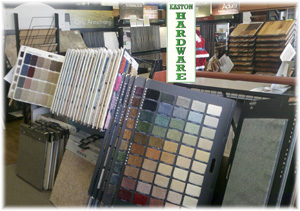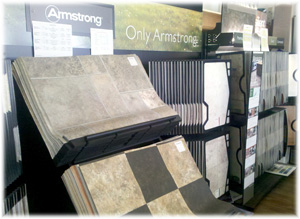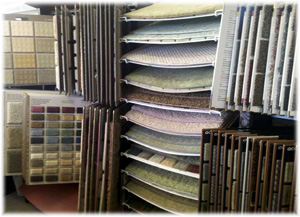 For over 66 years, Easton Hardware & Floor Covering has been adapting to the ever changing needs of the Eastern Shore by keeping in direct touch with the people and the businesses right here in Easton, MD as well as with those in all of our neighboring communities. The people who staff our store six days a week are truly part of the local scenery and are often able to better understand the various needs of those who come in for advice or suggestions every day.
Everyone is trained to act as your own personal consultant from beginning to end. They will help you determine which type of flooring might best suit your needs – and at the best possible price. They will work with you to insure that the installation of your new floor is done efficiently, professionally and without disrupting your daily routine. Feel free to call and schedule an appointment or just stop in and visit us at our showroom on 303 North Washington Street in Easton, MD. Sometimes your best choices are right around the corner.